About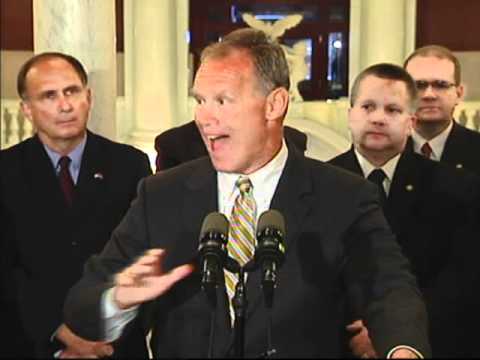 House of Representatives Majority Leader Mike Turzai introduced Pennsylvania HB 11, the liquor privatization bill.  The bill seeks to abolish the Pennsylvania Liquor Control Board and privatize the sale of wine and spirits in Pennsylvania.
The highlights of the legislation include the proposed closure of the Commonwealth's 609 state-operated stores, allowing for up to 750 licenses to be auctioned for new, privately-owned stores, create separate licenses for smaller and larger stores, and the passage of a gallonage tax on the sale of wine and spirits, a policy already enacted in 33 states. The initial auction of licenses could garner up to an estimated $2 billion in state revenue. Pennsylvania is one of only two states in the nation that still run state-owned and operated stores (the other state is Utah).
This effort is about modernizing the sale of liquor in Pennsylvania and bringing commonsense to an archaic and antiquated system.
This proposed bill will provide lower pricing for customers through competition, increase convenience, and enhance alcohol safety and law enforcement.  This privatization initiative will provide many business opportunities as the landmark legislation is considered, and, upon likely passage, as the public liquor system in Pennsylvania is divested to the private sector.
A new coalition, MODERNIZE PA has been created to advance the cause of liquor modernization in Pennsylvania.